When football agent John Viola came up with the idea of providing a pathway into a business that generated £260 million in the Premier League alone least year, Butchers, Bakers and Candlestick makers were the people he had in mind.
Not a London doctor who is currently battling on the frontline in the fight against coronavirus.
Babantunde Elliot is one of the NHS heroes helping the nation's fight for health.
But the 32-year-old's first love is football.
So when he spotted the chance to learn about the intricacies of becoming a football intermediary, it was to the John Viola Academy he turned.
Viola has spent the last 26 years at the cutting edge of the player market.
Along with son Johnny and business partner Phil McTaggart, he set-up a foundation course that gives students a basic understanding of his profession.
A number of graduates are now reaping the rewards that come with being a player agent.
That idea has since been developed into the World's first Masters and MBA degree courses in football agency with the expertise and help of Cambridge University Professor, Vincent English.
And Viola hopes they will become the gold standard qualifications for agents.
"Five years ago, FIFA decided in their wisdom to abolish the regulations governing agents – and it became a free-for-all," said Glasgow-born Viola.
"Since then the reputation of agents has taken a battering. There are still a lot of dedicated and professional people working in the industry, but I think it's fair to say that our overall standing in the game is an all-time low.
"The good news is that FIFA is looking to re-introduce some regulation. How that will look, nobody knows.
"I looked at designing an educational course that would give people an academic and practical grounding into what the job entails.
"That has led on to the development of our degree courses, which also give students practical experience in the industry through working alongside agents and with football clubs.
"I hope, when regulation comes, our courses will be recognised as the gold standard qualifications by FIFA, clubs and players."
Viola himself left school with only a handful of qualifications and spent time working as a building site electrician before moving to London to work in the Financial Services sector.
The contacts he made opened the door to becoming an agent – and he has worked on deals that have involved stellar names like Roberto Carlos, Luis Figo and Christian Karembeu.
He added: "You don't have to have a raft of qualifications to take the foundation course.
"Whether you are a white van man or a doctor, like Babantunde, all you need is the motivation and passion to build a career in football.
"We will provide all the tools you need and open up networks and contacts by giving practical experience working alongside agents and with clubs.
"The degree courses may be tailored towards the role of the football intermediary, but will also open doors to other executive roles in the game.
"What do I get out of it? Well, for a start, I wanted to leave a legacy from my time in the game.
"But being part of this unique educational development has already opened up leagues, clubs and player markets that I once had no influence in.
"In a way, I have got my own Class of 2020 working in football all around the world."
Dr Elliot is a case in point.
The 32-year-old said: "The e-learning course and training system has been brilliant.
"It took me through the path to join John and Phil step-by-step and their personal involvement in my journey has been priceless – to the point where I am now working alongside them and living my dream."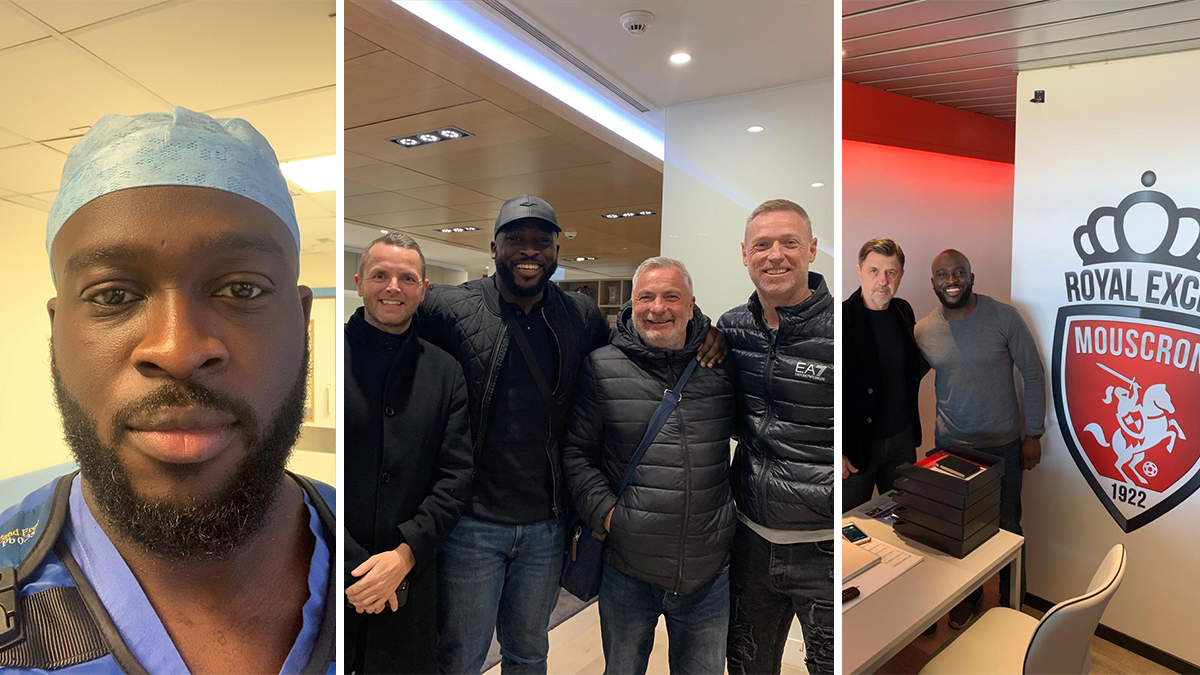 With football in crises and hundreds of players all over the globe out of contract and unsure of their futures, Viola believes agents will play an even more vital role over the coming years.
He said: "Football will change beyond all recognition after the COVID-19 crisis is over – and this is our chance to press the reset button.
"Top players will always be in demand, but further down the leagues, there will be problems and agents will be needed to bring players and clubs together like never before.
"If a player has the choice of having an agent with a Masters degree in his profession or one without, who will he choose? Who will the club want to work with?"